By Sylvia Pandit
Bangladeshi American, Honorary Member of DCI ( Distress Children Infants ) A Charitable Organization Established In USA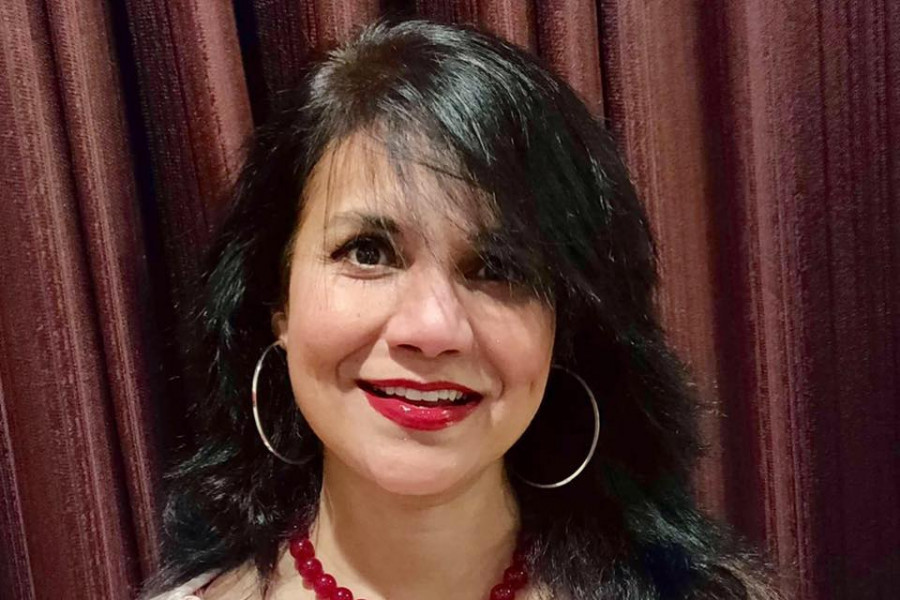 It's been more than a week since I came back from London. I went to London to attend a reception I was given by London Shadhinota trust on my book "The Silent Tears". Sunahwar Ali Bhai arranged the reception after he read my book.

It was very nice meeting with him in London. He is such a gentleman with a lot of knowledge. He came to the airport to receive me and on our way to the hotel, we discussed the happenings in Bangladesh's politics. 

After the reception the next day on March 1st (The Month Of Independence day of Bangladesh), Sunahwar Ali Bhai took me to Betar Bangla Radio Station for an interview. The interview went very good because it was taken by a cool guy name Jubair. I consider Jubair a great interviewer and also a gentle man.

It was an awesome evening because after the interview I met a real freedom fighter who is the founder of London Betar Bangla Radio Station. His name is Najim Choudhury and he fought for Bangladesh and its independence during the Liberation War, Najim Bhai and the other freedom fighters went to battle field especially when our country needed them to protect the land and its people, and also to protect our women from the Shameless Pakistani Army who were collecting our women from door to door for their amusement during the war.

After the interview Najim Bhai congratulated me for my spontaneous answers on the interview. He said he enjoyed the interview and that he appreciated me , after that he invited me at his place for a dinner the next day. It was my bad luck that I was unable to accept the invitation from a great person like him, but I had a wonderful time with him on that evening. When I was talking with him regarding our country and also the Liberation War, I came to know why he joined the war and how he served the country during the liberation war. He made my day because on that evening I collected so much information on 1971 Bangladesh Pakistan Liberation War talking to great personalities like Sunahwar Ali and Najim Bhai. I stored all that information within my memory basket for my next book. I am very much grateful to Sunahwar Ali Bhai for giving me such an opportunity to meet a real freedom fighter like Najim Chowdhury.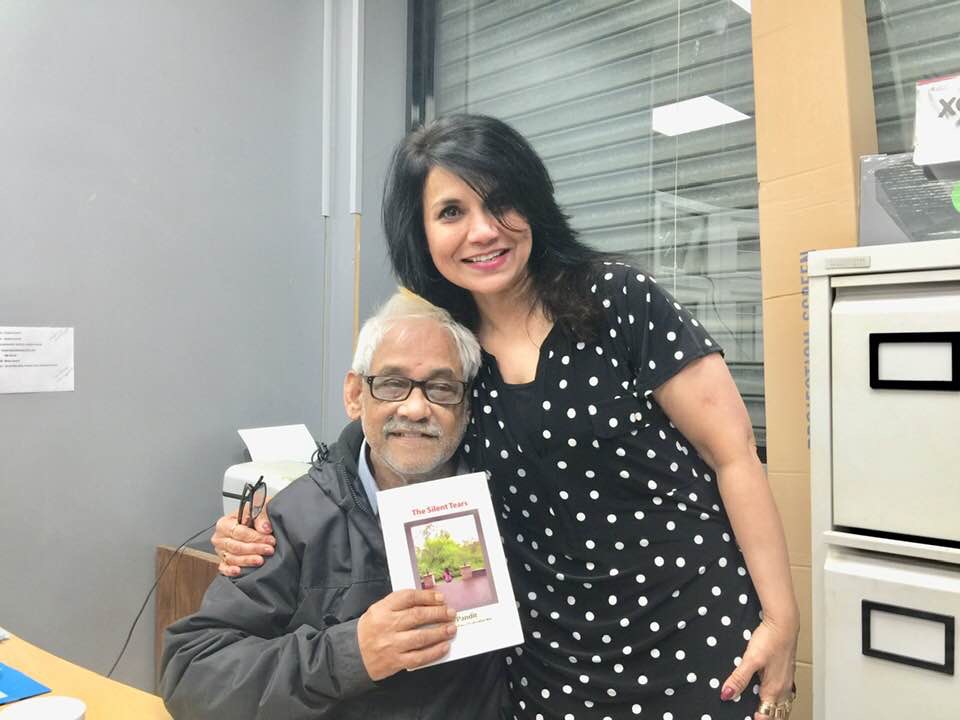 When we were talking and sharing our thoughts at one point Najim Bhai asked me about my book "The Silent Tears". In reply I informed him how I experienced the War, how we survived during the war and after the war. I also mentioned to him why I wrote the book and I also wanted to inform him that I wrote about a freedom fighter in the book who was under the age of 12. That is why he was not allowed to attend the battle field to fight against the Pakistani army. He joined the guerrilla fighters at that early age especially to kill the Pakistani army, to take revenge because Pakistani army killed his elder brother in front of him by bayonets during the war. Since then, he wanted to kill the Pakistani army to take revenge for the brutal murder of his elder brother. 

Najim Bhai did not let me finish describing that story about the under age freedom fighter. He stoped me, then started describing another under age freedom fighter who used to help them in the battlefield, he was also not allowed to fight in the battlefield against the Pakistani army because of his age. Najim Bhai kept on describing that one day they were having an operation against the Pakistani Army and as usual that little boy was helping them in the battlefield to fight against the Pakistani army. During the operation all the freedom fighters needed a coverage to protect themselves from the Pakistani army. When the coverage was badly needed in the battle field, the little boy took the opportunity and kept on requesting them to allow him to give them coverage by using a machine gun. He wanted to use the machine gun against the Pakistani army because he wanted to take the revenge of his elder brother's brutal murder. 

That day the freedom fighters had no option in the battle field so they allowed him to give them coverage fighting against the Pakistani army. He fought and successfully covered all the freedom fighters in the battlefield, when he was covering the freedom fighters with the machine gun some how he was caught by the Pakistani army. I became quiet when I was hearing the experience of Najim Bhai, my heart was beating faster, Najim Bhai kept on describing how brutally the Pakistani army killed that little boy with bayonets and how brutally they played with his body when they were stabbing him with bayonets. 

Before killing the boy, the Pakistani army kept on throwing him around, stabbing him with the bayonets. When Nazim Bhai was describing to me that horrific situation, I became numb and speechless. Then I was wondering how brutal the Pakistani army must have been! All of a sudden, Najim Bhai started crying like a little kid for that brave boy because Najim Bhai and his co-fighters could not save that little hero from the inhuman Pakistani Army.

I was having goosebumps because I was about to tell him almost the same story, my story was also about a brave little boy who fought against the Pakistani army to protect a huge number of freedom fighters in a battle field, when Najim Bhai mentioned the name of that brave little boy was Tipu, I screamed loudly then kept on saying to Najim Bhai that I was about to tell him about Tipu, the same boy who fought against the Pakistani army to save the freedom fighters. Yes I wrote about the same boy in "The Silent Tears". 

That little hero was Tipu, when Najim Bhai was crying for Tipu I could not cry with him, because I was shivering, but my heart was bleeding. My heart always bleeds for the freedom fighters who lost their lives to protect our country Bangladesh.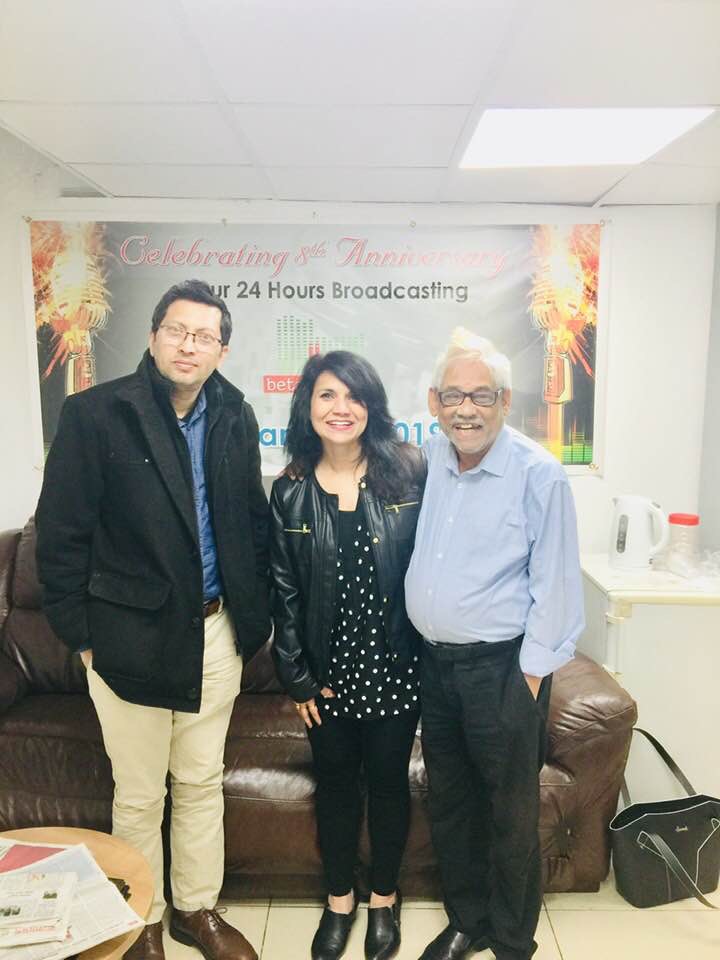 March 1st 2019 was one of the most memorable evenings in my lifetime because I met a real freedom fighter who is still serving his country by running a Radio Station in London to establish his country and culture in a foreign land. Before I left, Najim Bhai requested me to read him few pages of my book "The Silent Tears". When I was reading to him, he was listening silently. When I was about to leave he requested me to give him an autographed copy of "The Silent Tears ". I kept his request then gave him my autographed book, and then felt honored. He hugged me and kissed me on my forehead just before I was leaving. I felt so blessed and was humming a Tagore song on my way back to the Hotel "MOR VABONARE KI HAWAYE MATALO DOLE MONO DOLE OKARONO HOROSHE". Wish to visit London again to meet that great guy. 

March 3rd when I was coming back to the USA after the great trip in London. I was so happy to finish some urgent calls and then started singing in a lower voice sitting in the plane "AMAR SHONAR BANGLA AMI TOMAE VALOBASHI". I really love my country Bangladesh endlessly because my land gave birth to those golden boys who fought for the nation, fought for the honor of the women of Bangladesh, fought for the people of Bangladesh. SALUTE TO ALL THE FREEDOM FIGHTERS.....JOY BANGLA........JOY BANGABANDHU........