by Nejoud Al-Yagout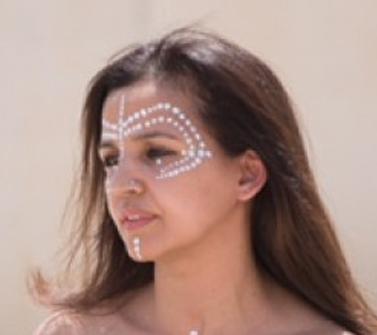 The Bangla culture is among the world's most precious and glorious. I was first drawn to Bengali literature when I chanced upon the writing of Rabindranath Tagore, a literary genius and polymath, foremost known as a Nobel Prize-winning poet. Tagore mingled with many renowned individuals including Albert Einstein. He was also well-travelled, thanks in part to his Brahmin heritage and wealthy background. But what enthralled me the most about Tagore was not just his worldliness, but his spirituality and dislike of divisiveness. Tagore is a source of pride for Bengalis but is only one drop in the ocean of many talented writers—including Taslima Nasreen, a highly controversial writer whose life was threatened but who courageously continues  to share her passion for writing uncensored material with the world— who hail from the Bangla tradition. Bengali films and art are also appreciated throughout the world. 
But, I have a more tangible reason for loving the Bengali culture, and that stems from the connections I have made throughout the years with extraordinary Bengali souls who grow expansively in the sacred space of my heart. It is easy to write about world-famous people, but we forget that what unites is the connections we make with people who we talk to over the phone, who cook traditional food for us, who invite us into their homes, who serve the community. And it is these quotidian connections we have that teach us that Bengalis and Kuwaitis are one and the same, as are Italians and Americans,  Nigerians and Filipinos, Australians and Chileans, Japanese and Mexicans. 
We are products of our culture only because we are born into our societies. And I love Bengalis because I love the Source of Life and because I love human beings. And I hope to continue to develop my friendship with one particular Bengali – Sadika – who has introduced me to several Bengalis here in my hometown of Kuwait. It is through our friendship that I learned that by embracing one another, we have unconsciously become ambassadors of our backgrounds, silently securing bonds that were made in heaven. And how grand is that?