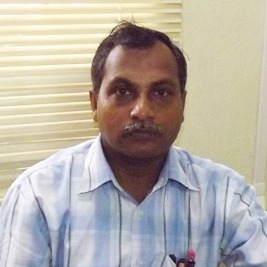 Prof. Sirshendu De
Department of Chemical Engineering, IIT Kharagpur.
বিপুল খরচের কারণেই ভারতবর্ষে ৮৫ শতাংশ মানুষ ডায়ালিসিস করাতে পারে না। তার প্রতিটি যন্ত্রপাতির আকাশছোঁয়া দামই এর মূল কারণ। এরই মধ্যে সুখবর, খড়্গপুর আই আই টি-র কেমিক্যাল ইঞ্জিনিয়ারিংয়ের অধ্যাপক শীর্ষেন্দু দে আবিষ্কার করে ফেলেছেন ডায়ালিসিসে ব্যবহৃত এক বিশেষ ধরনের কার্টিজ। ২০১১ সালে ভাটনগর পুরস্কারে ভূষিত শীর্ষেন্দুবাবুর দাবি, বিদেশ থেকে আমদানি করা কার্টিজের বদলে দেশি প্রযুক্তির এই কার্টিজের দাম মাত্র আট ভাগের এক ভাগ। এই কার্টিজের ব্যবহার হলে ডায়ালিসিসের খরচও অনেকটাই নেমে আসবে।
Dialysis is a very expensive treatment procedure and the heart of the dialysis treatment lies in the dialyzer cartridge. These dialysis cartridges are not manufactured in India and are imported from Germany and Japan. The price of one such dialyzer is Rs. 1500-2500 and availability of cartridges is also a big issue for the renal failure patients. Thus, the ultimate solution for the problem is production of such cartridges in India at an affordable (Rs. 300 maximum per cartridge) price.
An indigenous spinning technology is developed by Prof. Sirshendu De and his group for spinning of hemodialysis hollow fibers. The comparison of properties of the developed fibers with Fresenius fibers is presented in Fig. 1.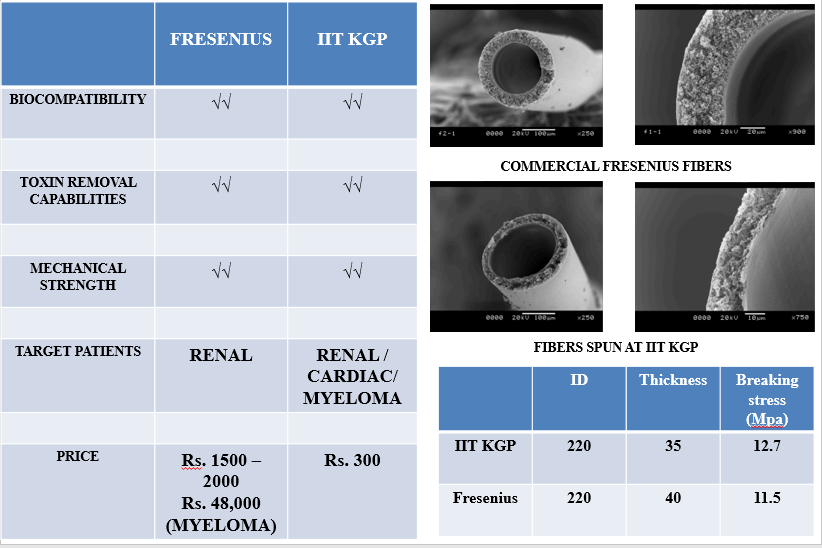 Various grades of hollow fibers were also developed as shown in Fig. 2.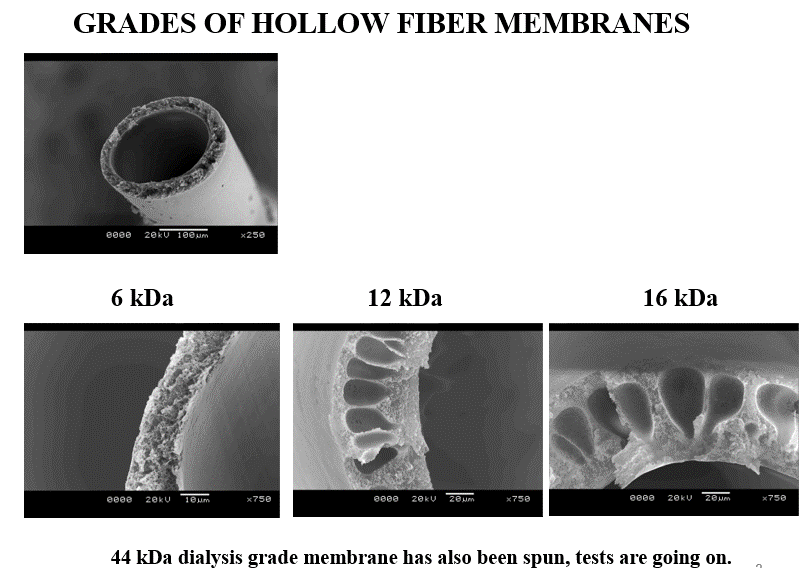 With the developed cartridge in vitro experiments with goat blood were conducted that showed very promising results (Fig. 3).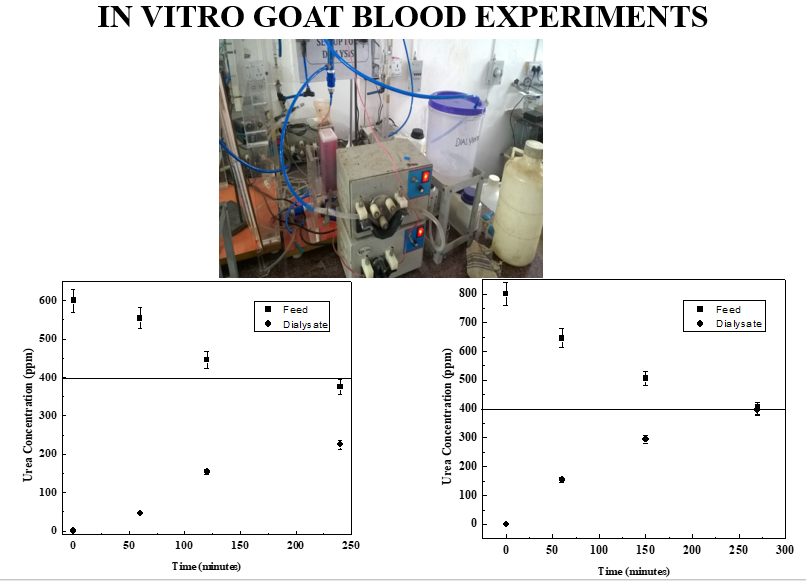 The final form of indigenous cartridges are shown in Fig. 4.